With positive thinking and a strong determination to make it happen, Barbara from York decided on Horto Garden Rooms to build her the perfect garden office. "I've thought about a garden office for some time now, the options available and how I wanted it to look.  I also didn't want it to be so large it overwhelmed the garden, but big enough to be useful as and when our needs change and evolve" says Barbara.
The beautifully styled and position of the garden office looks to have been very carefully thought about to ensure that the layout and design suits Barbara's taste, work requirements and her home.  With a highly glazed, crafted design that embraces the very essence of a garden room, and tucked at the bottom of a tranquil, leafy private garden with lots of natural light, it is both sympathetic and complimentary to the house.
"The garden office means a much better work-life balance, and all those hours in my car commuting back and forth can now be spent at home with the family whilst still managing my business effectively" adds Barbara.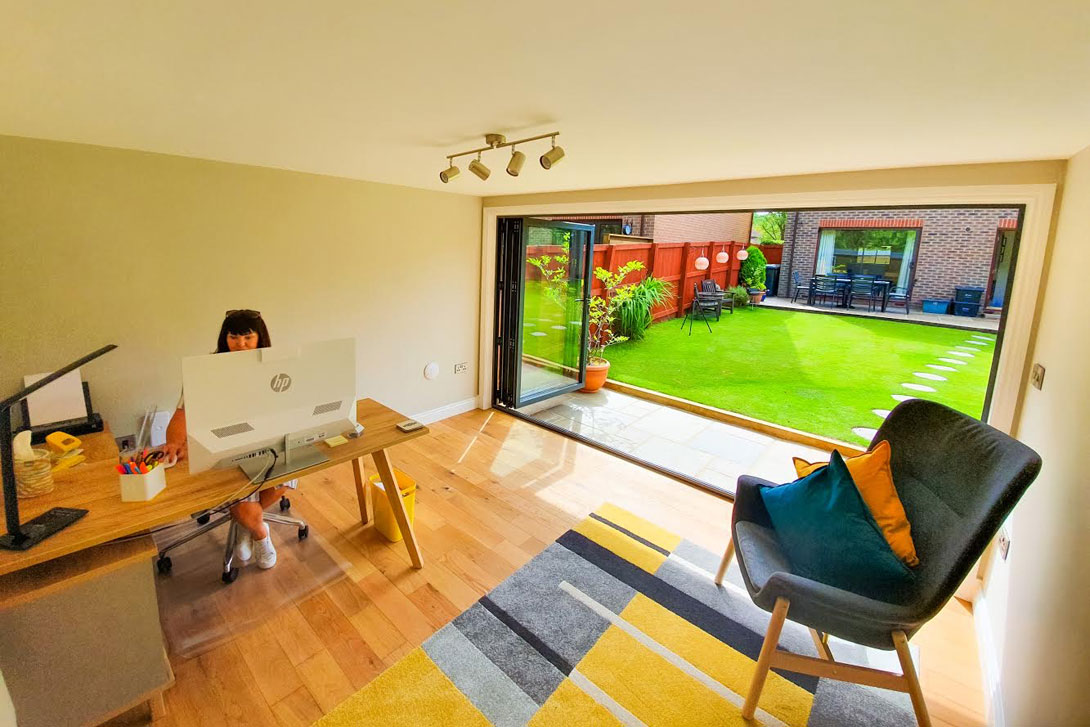 Ellen Robinson from Horto says "for many employees the daily commute is just part of the Monday to Friday necessary work routine, but given the current situation and the on-going difficulties we all face, a large number of employers are requesting staff to work from home for the foreseeable future.  One major benefit of the Horto garden office is that it ensures a dedicated and practical office space in your garden, which means you can leave the house for work, but you can also leave work behind at the end of the working day."
"I love my new Horto garden office and the service the company provides is excellent" says Barbara "Horto worked tremendously hard and delivered exactly what I was promised, which is the perfect garden office that I've always imagined"